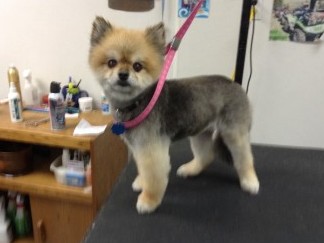 At Best In Show in Cheyenne, WY, we specialize in professional pet grooming services for your dog or cat. Whether your pet is needs grooming services for the first time or is older, we have the skills to make the experience absolutely seamless. Our clean and friendly environment welcomes all breeds of dogs and cats for grooming.

If you would like to schedule an appointment for your pet, contact us at (307) 634-1144.

*Note: Starting January 2018, there will be a $2 increase in all grooming services.